It took me a couple of months but here she is.
My very own Tokarev SVT 40.
This all matching rifle was built by Izhevsk in 1940.
Here are some pictures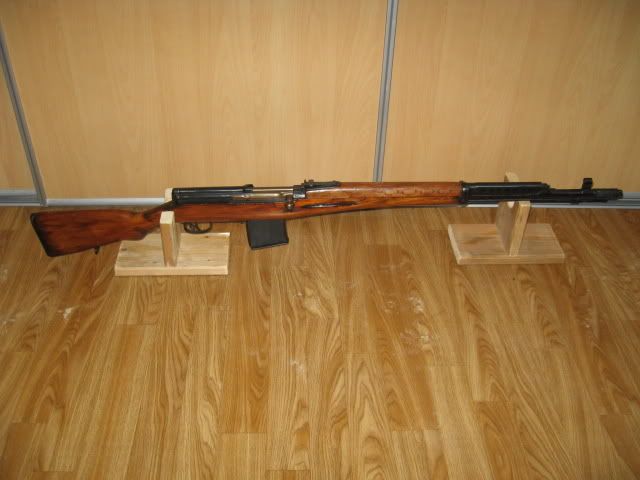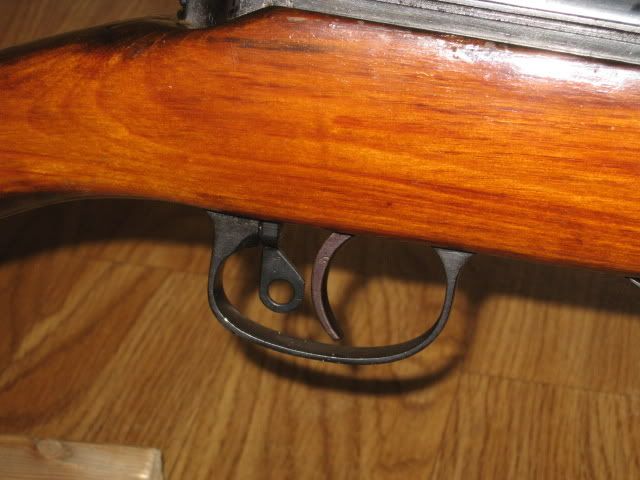 Tokarev SVT40 trigger safety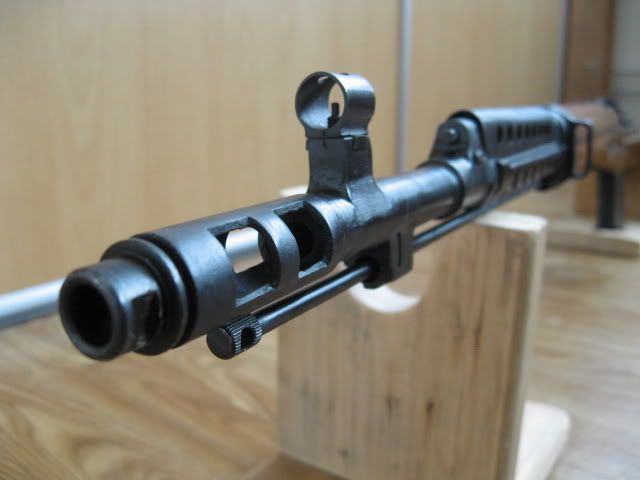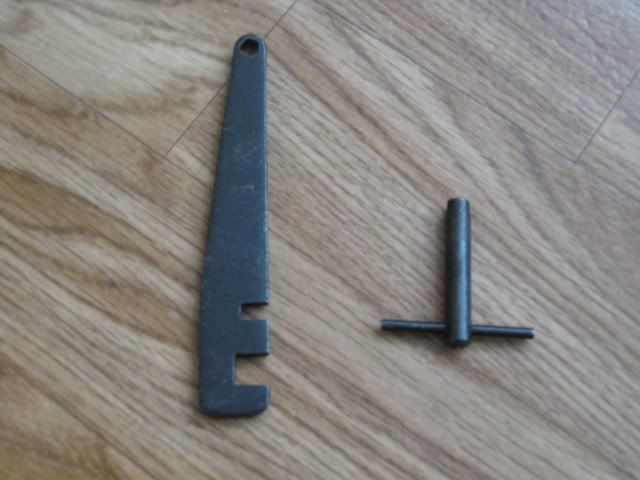 Left tool is used for field stripping the SVT40(I believe this one was issued with the SVT38)
Right tool is to adjust the front sight
You might have noticed that the holes in the hand guard are filled with wood.
Until recently German gun law didn't allow gun owners to own military assault rifles in their original configuration.
Reason for that was the so called" Kriegswaffen Kontrol Gesetz" or in good English "War arms control law", a heritage of WW II.
The law also says that the flash hider had to be removed, cut of, or covered by a metal cap.
Also the holes in the metal hand guard covering the gas system had to be covered by a metal cap.
When you do all this the rifle will jam after 25 to 30 rounds of rapid fire because it runs hot.
For some reason this rifle has been saved (except for the bayonet lug, which was cut off) and only the holes in the hand guard were filled.
They can be removed very easily though.
I will remove the wooden fillings after I have removed the finish on the stock.
It's not original and it gives me the opportunity to give the original look back to the rifle.
I took the SVT 40 apart to refinish the stock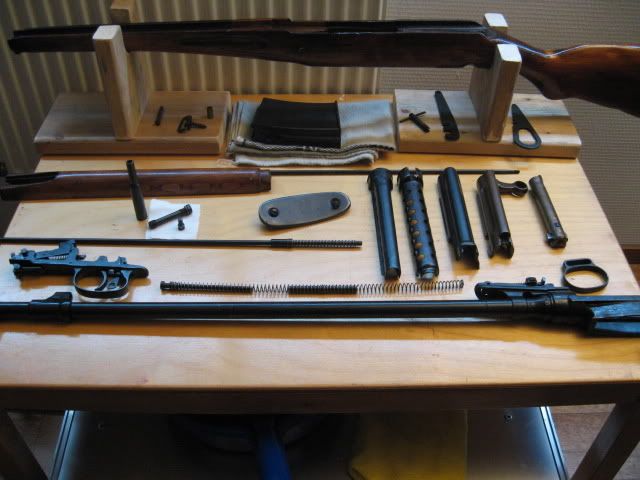 SVT40 field stripped
It hasn't been cleaned lately and that's an understatement.
I even believe that the person who last cleaned this rifle was a Russian.
The hardest parts to clean were the piston and the gas regulator.
The gas regulator wouldn't even come out so I put a few drops of Ballistol on that part and left it for a while.
After 24 hours in Ballistol the gas regulator came out.
I was surprised it let through the gas.
It was filled with dirt.
Got it cleaned already.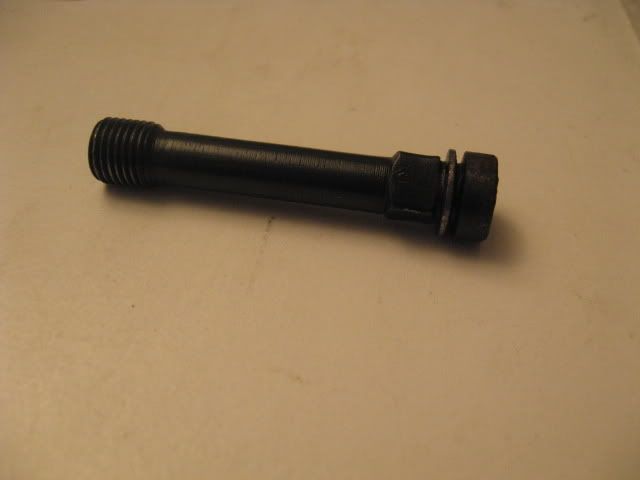 No pitting on the piston....looking good so far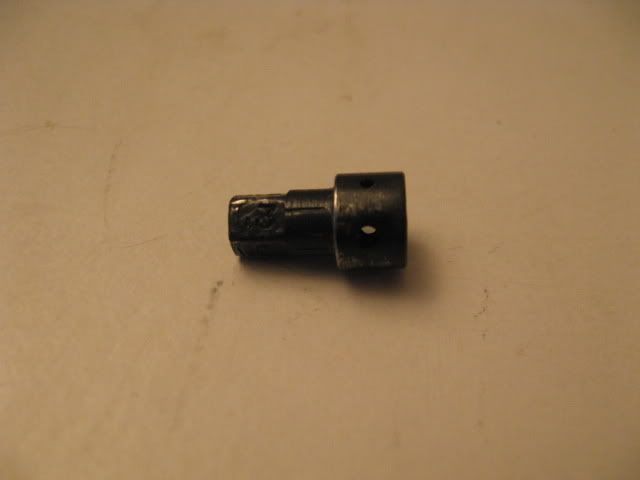 Gas regulator is clean again
Strange thing was that the trigger assembly looked like new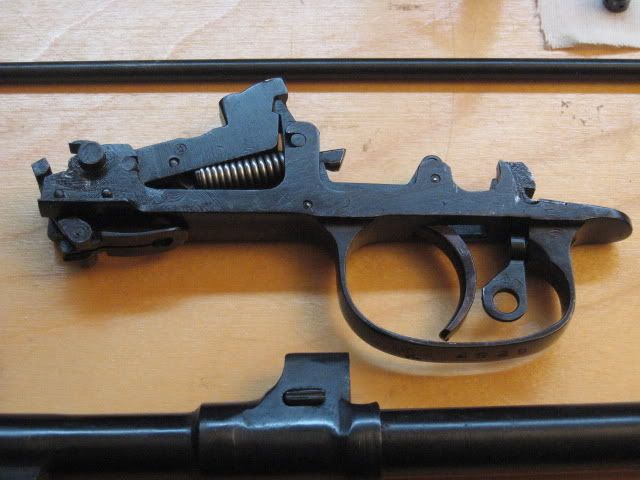 Ah well, at least I know everything works.
Now I'm going to work on the stock.
I'll keep you all posted.
Met vriendelijke groet,
Martin