stopped by my fav gun shop after my annual vist to the VA.this was sitting in the used rack.
I asked arch the deal on the rifle and it was on cosignment as the owner had passed away.he said it came with a box of stuff also.
anyways my new to me ruger 77 in 350 remington mag
.
my accurate reloading book has data launching a speer 200 gr sp @ 3008 fps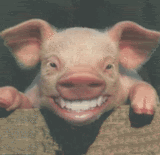 _________________
Life is not a journey to the grave with the intention of arriving safely in a pretty and well preserved body, but rather to skid in broadside, thoroughly used up, totally worn out, and loudly proclaiming - WOW - What a Ride