I whipped up a few of these a while back for me and bruce
Figgured I would post a how to on making one for this BPCR section
One of the things ya need when loading blackpowder cartridges is a Drop tube. this allows the powder to fall and settle into the shell better.
Cabelas wants around 45$ for the one they make
I didn't want to pay 45$ for a piece of wood and a brass tube.
So I made my own
First ya need a tube (Not steel preferably aluminum or brass) I used an old aluminum arrow shaft. Cut the ends and feathers off so it left me with
a smooth hollow tube
and a funnel for the top (You could search for a small brass funnel) I cut
a 7mm rem mag casing in 1/2 annealed it and used my tubing flaring
bar to turn it into a funnel. This press fit perfectly into the arrow shaft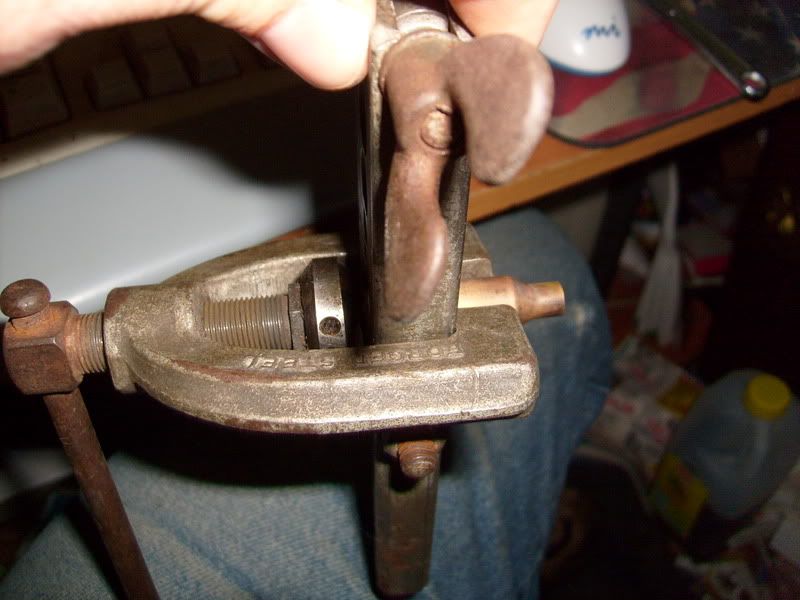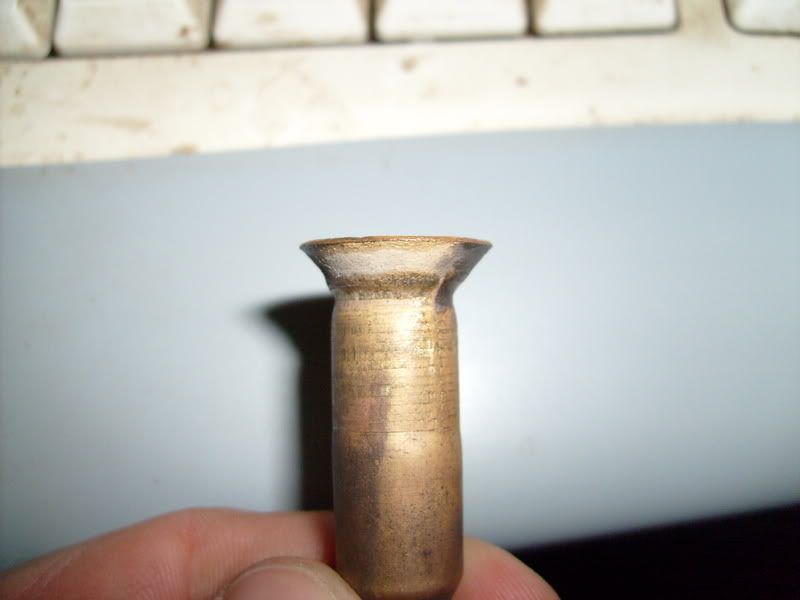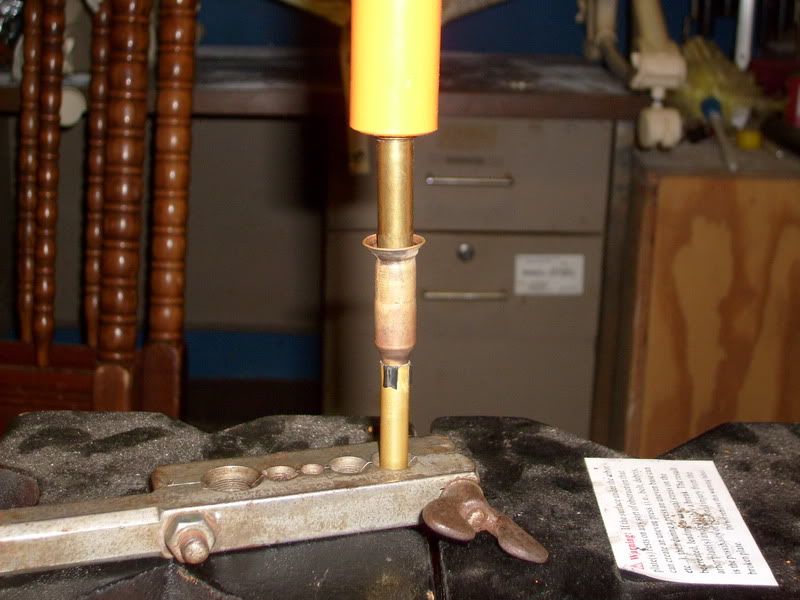 the holder is a simple wooden stand and a couple brass cup hooks
with a wooden clothespin to hold it at the right height.
Total cost 1.83
Arrow shaft -free (Got tons of these that I have found in the woods or that
were discarded when the nocks got busted)
7mm rem mag casing-Free (used one that couldn't be reloaded anymore)
wood - I think I paid 1.75 for the plank I cut the stand from
Cup hooks (2) they were 2.00 for a box of 50 so around 8 cents
Clothespin- free( found it in junk drawer)
So there ya go longer tube and a lot cheaper.
GG
_________________
A dart or a sledgehammer What do you prefer?
Old Thor ain't got nothing on me.

Gungrubber