I've been using WANO PP (German BP) for a couple of years now.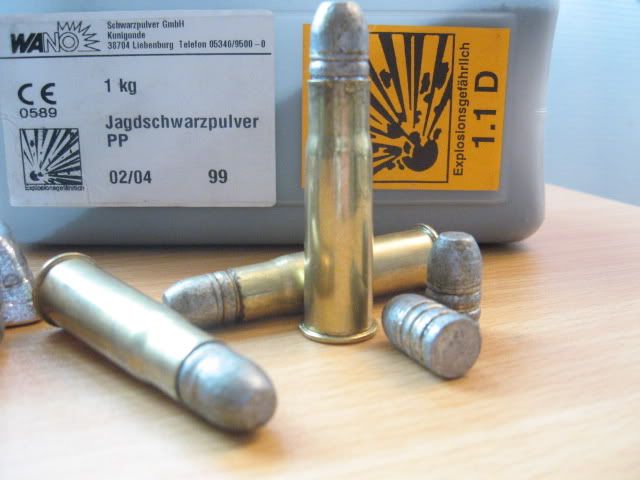 Over a year ago a fellow gun club member sold me a couple of cans Pyrodex P.
He had no use for it anymore.
Last week I reloaded a couple Beaumont cases using Pyrodex P.
I usually use 45 grains of WANO, but 38 grains of Pyrodex filled up the case to the same level as 45 grains of WANO.
I used some cous-cous and a cardboard wad to fill up the case and put a 340 grains cal .457 boolit on top of it all.
I took the Beaumont (can't thank you enough NebrHogger
) to the 50 meter range today and results were fantastic.
All hits were "in the black" of the target.
Cleaning went faster afterwards and there was less smoke, which is a good thing on an indoor range
.
All in all............FANTASTIC.
Met vriendelijke groet,
Martin