Friends...it FINALLY thawed out here in tenn.........so, shop time!!!
this is a BEAST of a rifle~ she has different aspects than the Lancasters and SMR I have done....basically I have to leave ON wood~but here are some places I'm working on:
lock panels......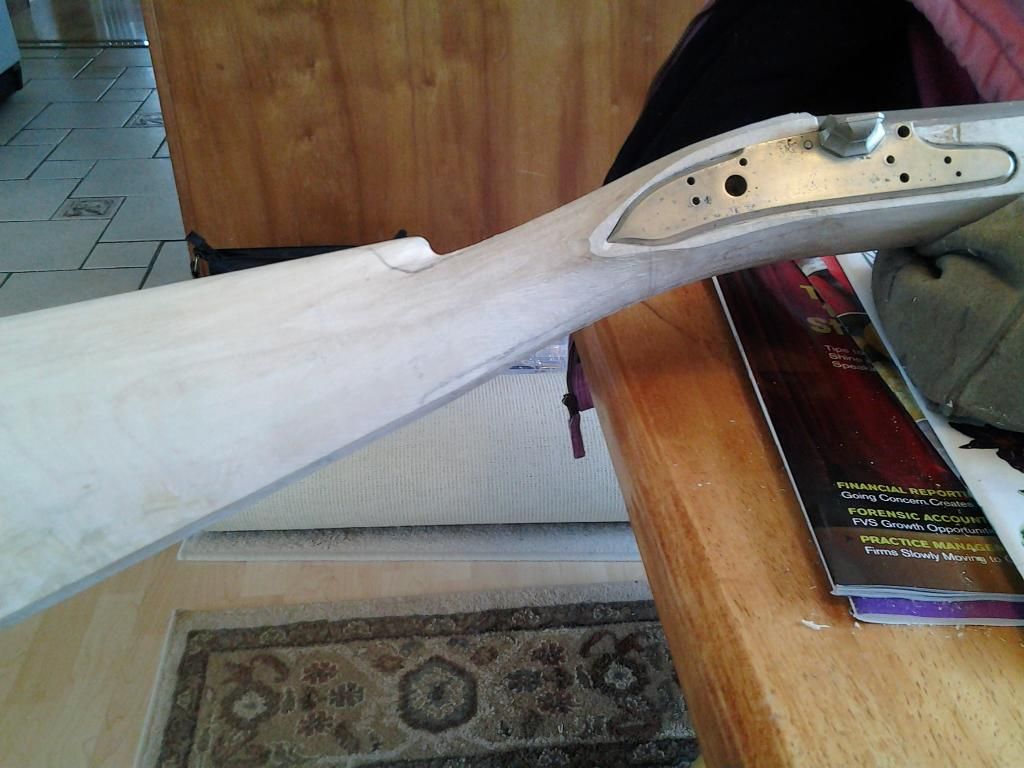 Tang/barrel area: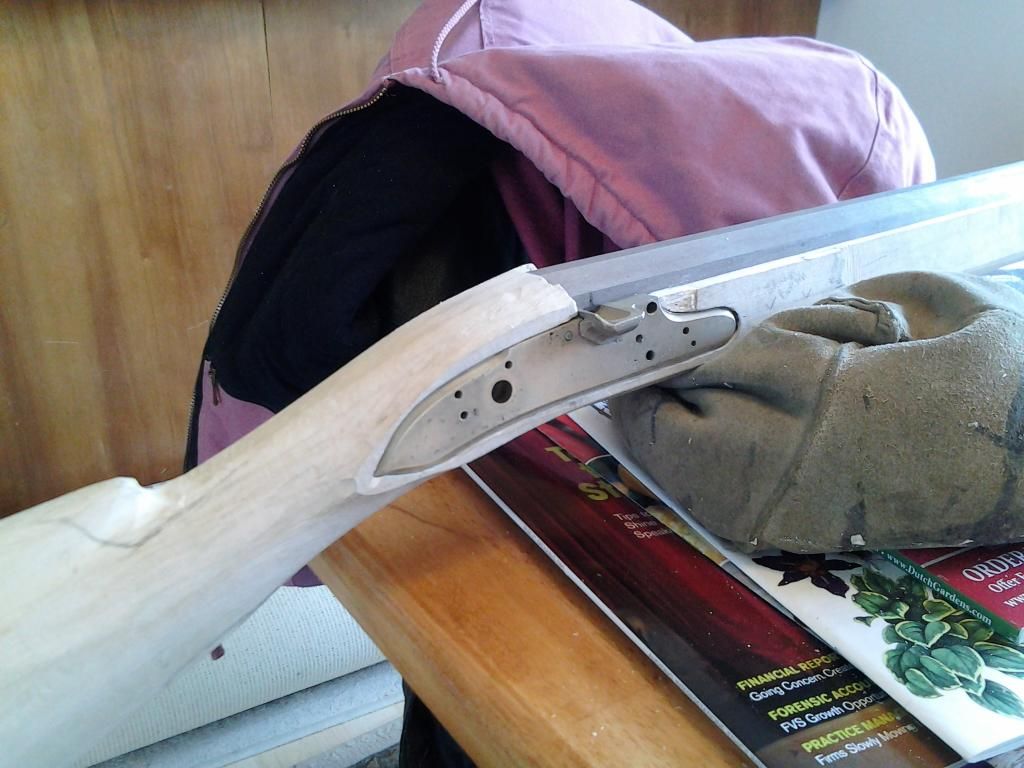 The WONDERFUL hand made RASP a dear friend gave me is INVALUABLE!!~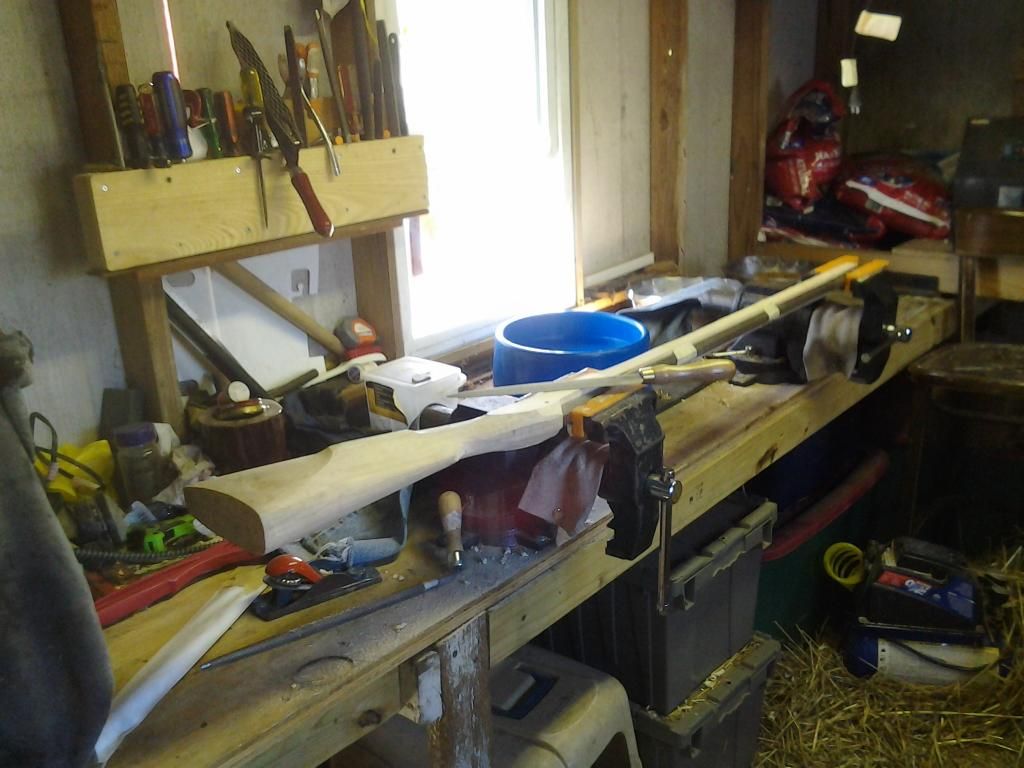 great brass parts and stuff from that Barbie and Dave~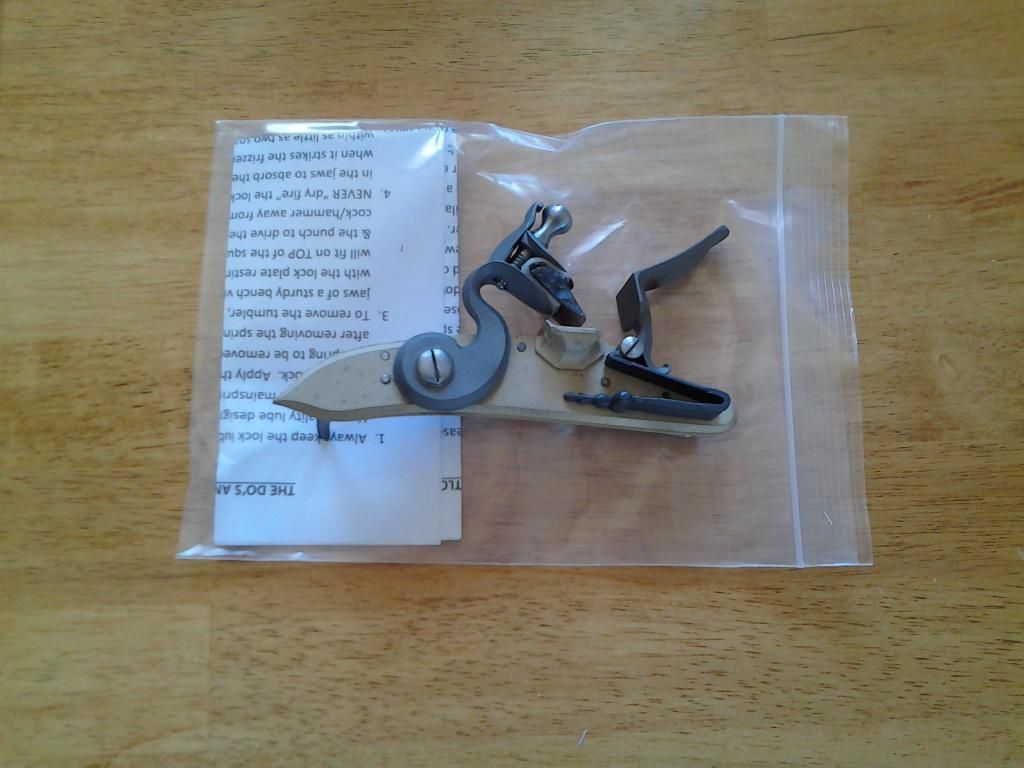 Ever present "armpierceing at will you play with me kat"...tomtom.....
I took these last afternoon...I have the fat ol tang inletted now, bent to profile, and will file it to wrist shape~ leaving a small 'hump' behind the tang as I think it looks right on these beastie rifles....
There will be a 'step wrist' on her, and I have yet to visualize, but have cut it in, and am currently working the TG into the stock, at the SAME TIME working the trigger and plate in~
I want thank Ken Moor and Allen martin for helping with this rifle, it's a work in progress......and i am over my head with it!.....I would NOT recommend a Swiss/Christian Spring/Moravain rifle as 1st rifle to build......I want to 'run home to momma' and go back to the SMR's........but I have started it, and will try to finish it...............................
marc n tomtom